J. Stephen "Steve" Alexander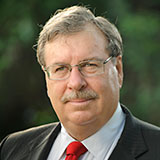 J. Stephen "Steve" Alexander has been practicing law for more than 30 years and is the founder and managing partner of the Alexander Law Firm. Mr. Alexander has tried over 150 jury trials to verdict, and has been recognized for his litigation abilities by numerous organizations and publications.
From 1979 to 1992, Mr. Alexander was an Assistant State Attorney in the Seventh Judicial Circuit practicing in the Saint Johns County office, where he prosecuted murder, sexual battery and robbery cases. For several years Mr. Alexander served as the Division Chief of the Saint Johns County office supervising local attorneys and staff.
From 1989 to 1992 Mr. Alexander was a law partner in the law firm of Upchurch and Alexander P.A. representing the people of Saint Johns County and neighboring counties.
In 1993, Mr. Alexander was elected as the State Attorney of the Seventh Judicial Circuit serving four counties: Volusia, Flagler, Putnam and Saint Johns. As the State Attorney, Mr. Alexander tried over twenty (20) first degree murder cases, all which resulted in convictions of the defendants.
In 1997, Mr. Alexander left the State Attorney's Office and opened the Alexander Law Firm in Downtown, Saint Augustine, Florida. Since opening his firm, Mr. Alexander has earned a reputation for being a meticulous lawyer and outstanding trial advocate. Mr. Alexander's tenacity and passion for justice have been the foundation of his remarkable career as an attorney.
Email: Steve@thealexanderlawfirmllc.com
Education
• Nova Southeastern School of Law, J.D. 1979
• Wofford College, B.S. 1975
Professional Association and Memberships
• Elks Club of Saint Augustine
• Rotary Club of Saint Augustine
• Rod & Gun Club Member
• Saint Augustine Sports Club
• Boy Scouts of America
Court Admissions
• All Courts of Florida, 1979
• U.S. Court of Appeals, Eleventh Circuit, 1981
• U.S. District Court, Middle District of Florida, 1981

Joshua S. Alexander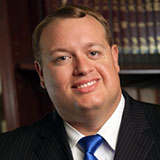 JOSH ALEXANDER, ESQ. is originally from St. Augustine, Florida. Josh received his undergraduate education from the Florida International University in 2004. Immediately thereafter, he attended John Marshall Law School, where he received his Juris Doctorate degree in 2008.
Upon graduating from law school and passing the Florida Bar, Josh accepted a position as an Assistant State Attorney at the 7th Circuit State Attorneys Office in order to gain necessary trial experience and the extensive knowledge of our often-complicated Criminal Justice System. During his tenure as a prosecutor, Josh handled thousands of cases ranging from misdemeanors to felonies and tried over 50 cases to verdict.
Josh Alexander joined the Alexander Law Firm after an award-winning career as an Assistant State Attorney for the Seventh Judicial Circuit. Mr. Alexander practices exclusively in the areas of Criminal Defense and Personal Injury. As a trial lawyer Mr. Alexander has tried over sixty trials ranging from DUI to First Degree Murder involving the Death Penalty.
When results matter Josh Alexander is here to help you.
Email: Josh@thealexanderlawfirmllc.com
Awards
• Named a Rising Star by Superlawyer.com in the area of Criminal Defense in 2014
• Named to the National Association of Personal Injury Attorneys prestigious top 40 Lawyers under 40 in America in 2014
• Named to the National Trial Lawyers top 40 Lawyers under 40 in America in 2013 & 2014. Mr. Alexander is rated 10.0 out of a possible 10.0 on AVVO.com
• Named one of Buzz Magazine's Top 30 Under 30 Award Winners in 2012
• Mothers Against Drunk Driving (MADD) Prosecutor of the Year for North Florida Award in 2010
• Retail Theft Association's Prosecutor of the Year nominee for the State of Florida in 2010
• Book Award Winner in Trial Practice at the University of Florida School of Law in 2008
Education
• John Marshall School of Law, 2009
• University of Florida School of Law, 2008 (Visiting Student)
• Florida International university, 2004
Professional Association and Memberships
• Former Member of the Board of Directors for the St. Francis House of St. Augustine
• Member of the St. Johns County Bar Association
• Member of the Putnam County Bar Association
• Member of American Bar Association
• Member of the St. Johns County Sports Club
• Member of the Kiwanis Club of St. Augustine
• Member of the National College of DUI Defense Lawyers
• Member of the Florida Association of Criminal Defense Lawyers
• Member of the National Board of Trial Lawyers
• Member of the Florida Bar
Court Admissions
• All Courts of Florida, 2009
• U.S. District Court, Middle District of Florida, 2009
• Eleventh Circuit Court of Appeals, 2009